Our 2nd Annual Bark in Centennial Park will be held on Saturday, May 2nd 2020 starting at 10am. This event will be at Centennial Park in Jefferson City. We will have lots of vendors, food, and activities to make a fun day for the whole family!



We are currently looking for more vendors and sponsors. Click the button below to apply to be a vendor or sponsor for Bark in Centennial Park.
*All proceeds from Bark in Centennial Park will benefit the homeless pets of the Humane Society of Jefferson County*



This event is sponsored in part by Angie Cox – State Farm Agent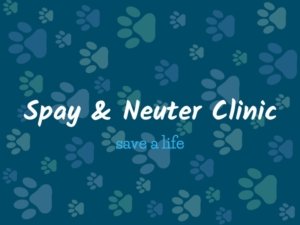 We are hosting a spay/neuter clinic on Wednesday, January 15th. You must register and pre-pay in advance to claim a spot (spots are limited). To register, stop by our adoption center in Dandridge or call us at 865-475-8930.
Drop off for the clinic is between 8-9am and you MUST pickup by 5pm. For ages between 4 months to 10 years.
Cats – $60 (includes rabies vaccine, pain injection shot)
Female Dogs – (<70 pounds) - $70 (includes rabies vaccine, pain injection shot)
Male Dogs – (<70 pounds) - $80 (includes rabies vaccine and pain injection shot, & e-collar)
Additional services only provided at time of spay/neuter:
Dog-
Annual Vax – $10
Bordetella – $10
De-wormer – $5 and up – depending on weight
Microchip – $15
Ear cleaning – $5
Nail Trim – $5
Heartworm Test – $15
Cat-
FVRCP vax – $10
Microchip – $15
De-wormer – $5 and up – depending on weight
Nail trim – $5
Eat cleaning – $5
Feral Ear Tip – Free
*$4 fee for credit/debit cards. We do not accept checks*