Volunteer
Want to help the animals? We love volunteers, and are grateful for any time you can schedule to help care for and socialize the animals. Our volunteer coordinator is always ready to help willing people put their talents and abilities to work. Even just a little of your time can make a positive difference in the lives of our shelter animals. Please contact our volunteer coordinator at hsjcvolunteers@hotmail.com or look under our events page to find out when the next orientation will be held.
Foster Program
To respond to the occasional overpopulation problem caused by puppies/kittens less than 8 weeks of age or dogs/cats needing minor medical attention the shelter utilizes homes outside of the facility. Volunteers provide tender loving care in their own homes until the animals are ready for adoption and are returned to the shelter.
Criteria for Animal Fostering
Your home must not have any children under the age of 12
As a foster parent you agree to spend 12 hours volunteering @ the shelter before being considered for fostering.
You understand the animal you are fostering is the sole property of The Humane Society and must be returned on the designated date.
All food and sheltering costs incurred at your home are your responsibility.
All medical issues arising when the animal is in foster care MUST be discussed with either the Director or the Shelter Coordinator. No medical treatment will be paid unless prior authorization is given by the Director or the Coordinator and the animal is taken to the veterinarian of our choosing.
Some animals may still need to be euthanized even after being in foster care.
Any animal while in your care may be shown to family and friends with the hopes of a possible adoption, however, all adoptions MUST take place at the shelter and are @ the discretion of shelter staff. Shelter personnel have the final say as to whether or not an adoption will take place.
If you have animals of your own we will need a copy of your current vaccination records of all animals in your household.
If you are a home owner we need a copy of your home owner insurance policy on file at the shelter.
Pregnant animals may be put in foster care only at the discretion of Shelter Coordinator or Director.
Click HERE for Foster Agreement.
Wish List
Toys for cats/kittens
Fleece for dog and cat beds
Puppy/Kitten mil replacer (powder)
Flea and Tick shampoo for dogs and cats
Flea Control for dogs and cats (eg Frontline)
Clay Cat litter (NON-CLUMPING)
Puppy Food (canned)
Kitten Food (canned)
Dog and Cat treats
Rawhide bones/chew toys
Water Hoses
Water Hose wind up
Bleach
Paper Towels
30 gallon trash bags
Dish soap
Spray bottles
Laundry Soap
Febreeze – pet odor eliminator
Hand Sanitizer
Calendar Entry
HUMANE SOCIETY OF JEFFERSON COUNTY
PET CALENDAR CONTEST
Proceeds from the calendar benefit the animals of HSJC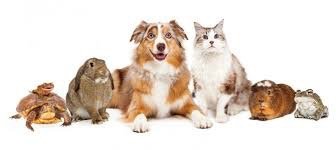 Don't miss the chance for your furry friend to be featured in the 2018 HSJC pet calendar honoring our area's much loved pets.
Complete this form. The entry fee is $25 per picture, and your pet's picture is guaranteed to be included on the pages of the calendar.  Your entry fee also includes a copy of our full-color calendar, which will be mailed to you.
Our newsletter "Paw Prints" contains many stories about our volunteers and donors.