Spay/Neuter Dates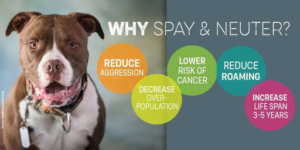 Spay & Neuter appointments MUST BE SCHEDULED IN ADVANCE AND PRE-PAID to reserve a surgery. Animals must be at least 4 months old and weighing at least 2 pounds. Call HSJC at 865-475-8930 or stop by our new location in Dandridge for more information.  We accept cash or credit/debit cards.  We charge a $4 processing fee for credit/debit cards.  We do not accept checks – thank you!
Cat S/n is $70;  Male dog is $90; Female dog is $80
Dixie Dog Training Classes
LOW COST GROUP DOG TRAINING CLASSES!
5 week course for $100
Puppies (age up to 5 months) – 9:30am
Basic (6 months or older) – 11:00am
Dixie Dog Trainng will donate $25 per dog signed up back to HSJC.
Call 865-292-8526 to sign up.
For more about Dixie Dog Training, visit  dixiedogtraining.com